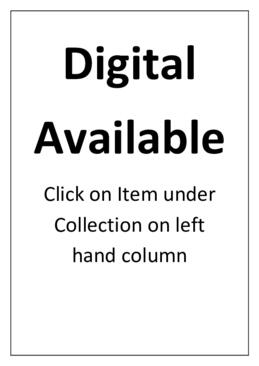 AU PMB MS 1437
Coleção
1947-1956
Sir Colin Allan was an administrator in the British Solomon Islands Protectorate (BSIP). He first served as District Officer Nggela, Western Solomons, then D.O. and District Commissioner Western (1946-1948), D.O. Choiseul and Ysabel (1948), D.O. Malu`u (1949) and finally District Commissioner Malaita (1950-1952) at the time of the Maasina Rule (also Maasina Ruru and Marching Rule).
After World War II, there were efforts by the colonial administration to extend European use of land. A Special Lands Commission was established to examine local land customs and make recommendations on the use of unclaimed land. He was appointed by the High Commissioner of the Western Pacific to be Special Lands Commissioner on 10 July 1953.
This set of five diaries cover a significant amount of Allan's BSIP tenure, but not the full period. The diaries begin on 1 January, 1947, with a voyage on board the 'Myrtle' through the Western District, where Allan was Assistant District Commissioner, then District Commissioner. The diaries end in 1954 after the Special Lands Commission, however no diary for 1952 was transferred to Pacific Manuscripts Bureau.
Diary 1 covers the periods 1 January – 28 November 1947, 28 June – 11 August 1948, then 1 January – 28 March, 1949. There are brief descriptions for most days indicating professional and personal activities. During 1947, he describes visits to various villages in the Western District noting movement of people and vessels, trade, weather conditions, local disputes and crimes and a word list (language unknown). During 1948, he documents the establishment of the Choiseul office, notes demographic information and bureaucratic matters. From 1949, Allan takes the post of D.O. in Malu'u, Malaita during the period of Maasina Rule (also Maasina Ruru and Marching Rule). His diary entries are brief but make reference to early colonial politics, the Maasina Rule movement and associated raids, arrests and imprisonments. He also refers to land matters, native courts and census collections.
Diary 2 (1948) has only sporadic entries, mostly reporting on village visits and bureaucratic activities. This diary also contains a list of plantations and owners on Isabel/Ysabel, meeting resolutions, lists of fines and accounts. There is also a reference to Belamataga's Guadalcanal Freedom Movement.
Diary 3 (1949) has only sporadic entries, beginning in April and ending in October. The diary begins in Malu'u, Malaita, with observations about other administrators and missionaries, as well as arrest numbers. Entries from August detail travel in England.
Diary 4 (1950-51) covers the period 29 May 1950-9 Jan 1951, having returned to Honiara from London to the news he will be posted to Malaita to take over from Acting DC Stanley Masterman. On arrival, and throughout, he writes of his concerns over the Maasina Rule situation. As he tours Malaita, he writes of colonial administrative politics, arguments around tax collection, religious affiliations in different areas, movement of workers/labour, village politics, local infrastructure matter such as schools and hospitals. He goes on tour with the Resident Commissioner. Throughout he discusses Ariari ('Are'are) and Kwarae people.
Diary 5 (1953-54, 1956) has a typed report (11pp) relating to the Special Lands Commission inserted in the front of the diary. The report covers an investigative visit to the Western Solomons between July-September, 1953. The diary itself contains handwritten notes on the Special Lands Commission investigations, covering the period May-June 1953 in Honiara, before visiting villages throughout the Western District during the period July-September, then October-November, 1953. Allan returns to Honiara in December 1953 to continue work on the report. During 1954, he tours Central Province and Guadalcanal until 2 April, 1954. The diary resumes on 24 July 1956, explaining it was paused while the Lands Commission was suspended and he took leave in England. From July, Allan tours the Eastern District. The diary ends on his return to Honiara on 14 December, 1956.
Allan, Colin