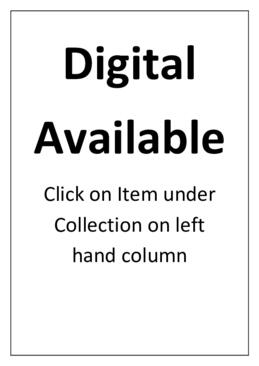 AU PMB PHOTO 101
Coleção
18 - 31 August 2009
PMBPhoto 101 is a collection of 176 selected photographs of Fiji subjects taken over two weeks in August 2009. Friends living in Suva – Judith Robinson and Chris Gregory, Brij and Padma Lal and Ian and Valerie Campbell – organised several people to meet and places to visit on Viti Levu and Bau. The photos were selected from a collection of 414 photos. They complement the photos in PMBPhoto70 taken at the same time by Bill Gammage.
The subjects include places of Fiji historical and political interest such as Nukulau Island, and in Suva town, Parliament House, Government House, the Government buildings complex foundation stone, the list of Governors of Fiji 1874 to 1938 and 1938 to 1970, the Supreme Court of Fiji, buildings constructed in colonial times including the old picture theatre, the Sacred Heart Cathedral, Suva town market, the Grand Pacific Hotel, and Albert Park, and more recently the Fiji Independent Commission Against Corruption. A banner "We Need Rainbows Not Rambos" reflects the feelings of some people at the time. More contemporary subjects of general interest in Suva include a McDonalds fast food outlet, an artefact shop, the view across Nabukalou Creek, Pure Fiji cosmetics, and the University of the South Pacific.
Suva's hinterland provided the following subjects: the Colo-I-Suva Forest Park and Quarry, and Nausori. Of historical and particular personal interest are the photos of the Methodist Church at Dilkusha and its attached kindergarten. Jan's stepmother spent several months at the Dilkusha Methodist Mission after she left school in 1922. Other subjects include Takalana Resort with its lovo pit (earth oven), pineapple and other flowers and Moon Reef. For photos of dolphins see PMBPhoto70.
The Hindi wedding in Suva of Savita and Mahen is a major subject. It took place over an evening and three days, and was full of interest, colour and activity. The selection includes 50 photos.
Other major subjects are Bau, Bukuyu and Mt Tomanivi (Mt Victoria). There are 25 photos in the selection of Bau, where we were the guests of Ratu Jope Seniloli and his wife, Adi Seru Seniloli. The photos show some traditional customs as well as some of the sites of this historic island. Spending a night with Freddy and Tupou Gusulevu and family in rural Bukuyu in the Nausori Highlands was also enjoyable, and provided many subjects including kava and turmeric farming, as well as rural improvements such as local hydro electricity and football fields. The 27 photos in this selection include subjects seen on the way to and from Bukuyu including views from the Latamai Scenic View at the Tongan Hill Fort and the parabolic sand dunes at Sigatoka. Eleven photos are of subjects near Mt Tomanivi as well as the mountain itself, including Navai village and the Monasavu dam construction site.
Women are often the subject of these photographs. They are photographed working in shops, markets, as security guards, in their homes, and as participants in and guests at the wedding.
Gammage, Jan