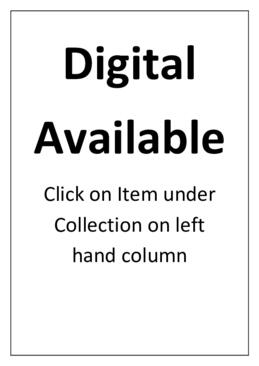 Solomon Islands botanical index cards
AU PMB MS 1366
Collection
1971-1974, 1982
Margaret was born in Maryborough Qld in 1925 and educated in local schools except for one year at Sommerville Brisbane. She has worked as a bank clerk, as a private tutor on a cattle property and did a year at Queensland University and a year of nursing. Margaret and James Tedder lived in the Solomon Islands from 1952 until 1974. During the last years of her residence there, after the children went to Australian schools, Margaret did a lot of bush touring carrying out research on plants used by the Islanders for medicines, cures and other purposes. Most of Margaret Tedder's plant identifications were checked in the now defunct Forest Herbarium where she lodged duplicates of the plants. These may now (2011) held in the University of South Pacific Herbarium, Suva. On retirement to Australia in 1975 Margaret did a bachelors degree in University of Adelaide majoring in anthropology and Pacific history. Cf. Margaret & James Tedder, Gardening: album of photographs of subsistence gardening in Eastern and Central Solomon Islands, 1955-1974. PMB Photo 48. M.M. Tedder and J.L.O. Tedder, Yams, a description of their cultivation on Guadalcanal in the Solomon Islands, SPC Technical Paper No.169, Noumea, South Pacific Commission, 1974; 85 pp., illus. by B. House. Judith Hoye, "Custom medicine in Moli District, Guadalcal", n.d. (1973?). Ts., roneo, 23pp., at PMB 1365/55.
Index cards on medicinal and other useful plants in the Solomon islands, A-Z, arranged by plant family. The cards record: Name; Family; Habitat; Constituents; Therapeutic activity; Local names; Sources of information; Preparation and use; Regions reporting use; Other locations reporting use. They are coded as follows, Dx = Diagnostic; Rx = Pharmaceutical ('recipe'). Margaret Tedder undertook some comparative follow-up research in NSW in 1982 which is marked on some of the cards. Additional documents consist of :
• Plant uses, arranged by family A-Z. Excerpts from index cards arranged by plant use.
• Most of the information has been obtained from Central and Makira /Ulawa Province, Most of the plant vernacular provided is not placed into a specific language group or dialect. The main language groups include: Temotu, Malaita-San Cristobal, Gela-Guadalcanal and New Georgia
• List of Informats.
• Codes for Index cards.
See Finding aids for details.
Tedder, Margaret