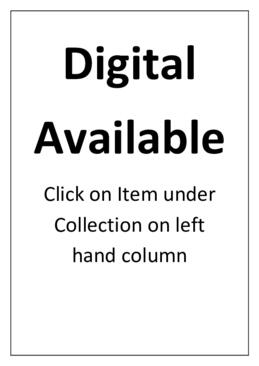 Photographs of Dr Frank Forster, Papua New Guinea
AU PMB PHOTO 112
Collection
Dec 1949-Mar 1950
This collection comprises 39 images black and white photographs taken in the Australian Territory of Papua and New Guinea by Australian Frank Forster in the 4 months December 1949-March 1950.
The photographs record a trip made mainly by boat to the Territory by Frank, a 28 year old honours graduate in obstetrics, surgery and gynaecology of the University of Melbourne, who became as well a medical historian, bibliophile and benefactor. At the time, health care services provided for the local people by the colonial authorities were minimal. In 1947 there were 17 doctors working there, all of whom were expatriates. The first two trained surgeons arrived about 1950, and were based in Rabaul and in Port Moresby. In 1953 the Australian National University, through a government committee, began identifying "gaps in knowledge" in the territory.
Frank's record of his journey starts in Papua's Eastern District at Samarai Island and ends as he returns to Brisbane, having visited several other small islands including Kwato in Papua, then to New Guinea where he visited Lae, Goroka in the Eastern Highlands, Madang, and Manus Island.
Frank's collection is literally a "snapshot" of the times. He shows various types of boats and light aircraft, local people at work, postwar buildings including wharves and railway lines, and equipment. Nine photos relate to the port and town on Samarai Island in the Milne Bay District of Papua, now the Milne Bay Province of Papua New Guinea. Six of these show boats at the wharf, including MV Malaita of the Burns Philp Shipping Company, the wharf railway line and men working to move cargo. Two photos show members of the Papua and New Guinea Constabulary presenting arms, and one is of a building displaying an Australian flag and two flags of the United States, a clear reminder of the importance of Samarai to the Allies in World War 2.
En route to Lae in the Morobe District of New Guinea, now the Morobe Province of Papua New Guinea, the boat passed Gesila Island and berthed at Kwato Island. On Kwato, Frank photographed the London Missionary Society (LMS) Church. In the port of Lae, Frank photographed landing craft AB2348 with many men, possibly labourers, on board, and the ship MV Malaita again.
In Madang District, four photographs are of the coastline and buildings, one possibly of the administrative headquarters of the district and business establishments, and a detailed scene of a wharf, including men working to move cargo. On the mainland, three photographs show beautiful trees including one of a long archway of trees, and at the cemetery, the 1914 grave of Willi Wohlgemuth, a machinist probably on the mission ship, for the Divine Word Mission at Sek (Alexishafen). In 1913 the Mission sub-divided for sale land on Doilon Plantation just south of Alexishafen, and Wohlgemuth got Block 3, 160 hectares, but died of appendicitis on 1 March 1914. (Amtsblatt 1914, 45, 91.) One photograph captures a well maintained corrugated iron building with "1913" clearly shown and another an aerial view of MV Malaita at a wharf.
Four photographs were taken in or near Goroka, probably at Humilaveka, in the Eastern Highlands District of New Guinea, and all relate to an airstrip – kunai (grass) buildings, fences, people watching and a biplane, a De Havilland 84 Dragon.
The four photographs taken of Manus Island are of the main port of Lorengau. Various types of water craft, possibly pieces of equipment left after World War 2, buildings and the main wharf, are shown in these photos.
Probably on his way back to Australia, Frank took a photograph in the China Straits showing three different types of boat, and one other.
The photographs were given to Helen and Ray Spark in 1976. They met him on a trip with their two daughters to Melbourne from Wewak in Papua New Guinea where they were living, Ray then working at the Wewak hospital. They got talking and Frank told them he had some old photos of New Guinea. He said he took the photos when he was a student doing an internship there in December 1949- March 1950. Under Frank's care, a son was born to the Sparks in April 1976. Frank gave the photos to the Sparks in the brown manilla envelope. On it in pencil is the note "These pictures were taken Dec 1949 March 1950": presumably the handwriting is Frank's.
The brief descriptions on most photos are Frank Forster's own. Additional information has been added to these descriptions, much of it based on the work Bill Gammage did in 2018 when asked to look at the images by the Bureau.
Forster, Frank