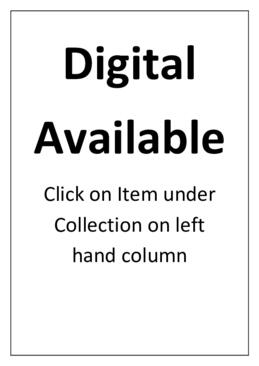 John Baker slides of Fiji and Tonga
AU PMB PHOTO 127
Collectie
January - September 1971
These slides were taken by John Baker while he was undertaking fieldwork for a PhD at the Australian National University (ANU) on the relationship between shipping transport costs and patterns of spatial development in Fiji and Tonga. John and his wife Liz (Elizabeth) lived in Suva and Nuku'alofa and were fortunate to travel extensively by ship around Fiji, as well as visiting the Vava'u Group in Tonga. The collection mostly includes ships and other vessels (including Japanese fishing boats, punts and whaleboats), as well as shipping infrastructure. It also includes landscapes, street scenes and personalities encountered.
In Fiji, shipping infrastructure includes Queen's Wharf, Suva Wharf and the CSR (Colonial Sugar Refinery) wharf/jetty in Lautoka. Cargo is loaded and unloaded, including sugar, cars, timber and copra. Businesses include Pacific Fishing Co. and Morris Hedstrom. People photographed are Barry Shaw, Bill Erich, Dorothy Toussaint, Ian Fairbairn and Heidi Fairbairn and their son John Fairbairn, Liz Baker and John Baker, as well as the ANU House caretakers Manuele and Asenat. Places photographed are Sigatoka, Walu Bay, Deuba, Mualevu village and Lomoloma at Vanua Balavu / Mbalavu Island, Munia Island, Cikobia Island, Korotoga, Levuka, Yacata Island, Kanacea Island, Nayau Island, Naivaka Village, Bua coast of Vanua Levu Island, Nadura, Macuata coast, Undu Point, Somosomo, Taveuni, Taveuni coastline at Naikelemusu, Rewa Delta and Laucala Bay, Suva. There are general views of sugar cane / sugarcane fields and other agriculture (including rice, copra and use of bullocks), coral reefs, Suva housing, including new and informal housing, as well as the ANU house at 30 Beach Road.
In Tonga, photographs include shipping and other vessels (including steel barges, cutters, landing craft, sailing boats and others), as well as shipping infrastructure at Faua Harbour, Touliki Harbour, Neiafu wharf and Queen Salote Wharf at Nuku'alofa. Ships carrying passengers and cargo. Places photographed are Makaha'a Island, Pangaimotu Island, Tokulu Island in Ha'apai Island Group, Ha'afeva Island, Pangai village on Ha'apai Island, Vava'u Island (including abandoned airstrip), Onetale Bay and Neiafu town. People photographed are Liz Baker, Bill Toussaint and Elizabeth Toussaint. Scenes include coral blocks for Langi tombs, lakes, horses, vanilla gardens, Wesleyan church and Burns Philp store, amongst others.
Selection of slides for digitisation was made by John Baker.
Baker, John R.