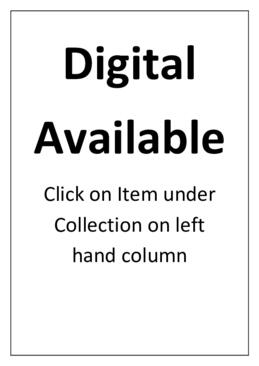 Ellestan Dusting slides of Papua and New Guinea, New Hebrides and New Caledonia
AU PMB PHOTO 44
Collection
1957-1959
This collection of 292 slides was transferred from the National Museum of Australia 'Ellestan Dusting Collection' to the Pacific Manuscripts Bureau in 2010. The slides came in two wooden boxes: one labelled 'Papua and New Guinea'; the other labelled 'Cocos Islands, New Hebrides and New Caledonia' (however, inside the second box, the labels are for New Hebrides and New Caledonia only). No information was supplied with the slides except for a few handwritten captions on those for Papua and New Guinea.
There are 139 photos taken in 1957 and 1959, during official visits to the Territory of Papua and New Guinea by then Australian Minister for Territories, Paul Hasluck. Ellestan Dusting served as Hasluck's private secretary in this period. On the 1957 tour, Hasluck was accompanied by Netherlands Minister for Overseas Territories, Mr Helders. The images captured in this set include several photos of Hasluck, Helders and other officials, though the majority of photos are of services and infrastructure, people, scenes of daily life and photos taken in transit. The delegates visit Goroka, Madang, Rabaul, Lae and Port Moresby. Photos include sing-sing at Wau show, visits to schools, hospitals and cemeteries.
The 135 slides of New Hebrides were taken as Dusting accompanied a short official "Joint Tour" in conjunction with the French and British Commissioners. The tour started in Vila and then went up through the central islands, Pentecost Island and on to Espiritu Santo. The slides depict images of dancers from many different regions. They don't necessarily indicate the island where the photograph was taken as dancers from other islands were often asked to participate in tour festivities. In addition to formalities of the tour, including the consecration of a church and the opening of a bridge, this collection includes several images of Girl Guides and Boy Scouts. Dusting had a lifelong involvement with the Girl Guides movement.
No information was supplied for the 16 slides of New Caledonia. These photographs depict images around Noumea in an unknown year. This set of images features landmarks such as Haut Commissariat / former Hotel du Gouvernement, Noumea port, Societe Le Nickel (SLN), South Pacific Commission / Du Pacifique Sud building, Noumea, Pointe de l'Artillerie and Cathedrale Saint Joseph de Cluny] as well as many natural features.
Dusting, Ellestan Joyce