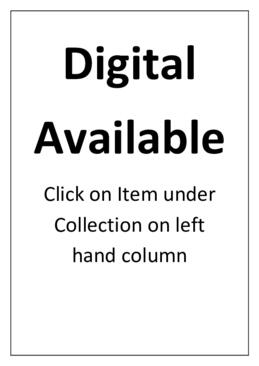 Extracts from the autobiography of William Diapea alias Cannibal Jack
AU PMB MS 1432
Collectie
1843 - 1847
William Diaper was born in Ardleigh, England on 11 November 1820. His parents died when he was young and in 1937, at the age of 16, he left England for Hobart Town on board the Joshua Carroll, using the alias John Jackson. He spent the remainder of his life as a beachcomber, living in, and travelling around the islands of the Pacific Ocean and neighbouring countries.
Diaper (spelled Diapea in this manuscript), who came to be known as Cannibal Jack, filled 19 copybooks with accounts of his life. This manuscript is books 9, 16 and 17 only; the remaining books were burned after his death. These three books were given to the Rev James Hadfield by Diaper in Mare, Loyalty Islands (New Caledonia) in 1889. They describe his life and travels in Fiji, Fortuna and Tonga, covering the period 1843-1847. The manuscript was not considered appropriate for public consumption until 1928, when it was published by Faber and Gwyer of London, albeit with the omission of one passage from this the original manuscript.
In these pages, Diaper gives his accounts of fights and other close encounters, observations of various cultural practices, trade of beche de mer, tortoiseshell and other commodities, Tongan communities in Fiji, absconded sailors, the volcano at Tonualei, tensions between traditional and Christian beliefs, pig farming and court cases, amongst other stories and observations.
He refers to places such as Ovalau, Monta, New Caledonia, Wallis Island, Manila, China, India, Horne Islands, Fortuna, Vanuau Levu, Cikobia, the Macuaca coast, Neteva Bay, Naviu, Udu Point, Taviuni, Somosomo, Lekeba, Ogea, Wacewace, Vatoa or Turtle Island, Hapai Islands, Komo, Moce, Tonga or the Friendly Islands, Tofua, Kaau islands, Tugua, Lefuka, Vavao, Niafu, Tonualei, Utue, Fonualea and other places.
He mentions plantations managers Mr M (R. Estate) and Mr E (Deumbea Estate), missionary Rev J Hunt, Bonavidogo, Tue Macuaca and his widow, George Rodney Birt, Proctor, Sam the King, King of Lomaloma, Tuecakau, Cakobau, C. Pickering, Dr Lythe, Chief Lua, Vuetasau, Mr and Mrs Calvert, Ratu Finau, Captain Bligh, Ande Litia, missionary Paula, Komo, Mara (half-brother of Cakobau), Uluqalala, Josiah alias Lauji, missionary Mr Webb, King George alias Tupo or Tuekanokopulu, missionary Mr Raborne, Miss Lepone, Master Joele, Mr J. Williams, old Joe, Netane, Utue, Maata, missionary Mr Turner, Old John, American whaler Powel, Robert Stevens, Captain Dillon/Chevalier Dillon and others.
Diaper, William