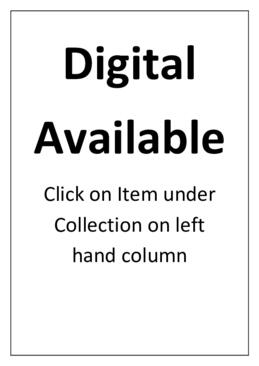 Postcards of German New Guinea
AU PMB Photo 40
Collection
1912-1916
This collection of 60 postcards and photographs of German New Guinea, all dated 1912-1916, were transferred to David Kaus at the National Museum of Australia by Merrell Davis and Catherine Evans, included with the papers of Ellestan Dusting. Dusting served as private secretary to Australian Minister for External Territories, Sir Paul Hasluck, and as Vice President of the Pan Pacific and South East Asia Women's Association (PPSEAWA). Mr Kaus transferred the photographs to the PMB on 28 January 2011.
Though these postcards were collected by Dusting, the envelope in which they are held is signed by R.G. Bowen and a number of the photographs are marked as having been taken by, or given to Bowen by a Col. Pethebridge, or 'administrator'. It is possible the photos were given to Sir Paul Hasluck as some of his paper were amongst those of Dusting.
Lieutenant R.G. Bowen, RAN, was amongst the first Australians to fight German troops in World War I. On 11 September 1914, Lieutenant Bowen landed at Kakabaul in New Britain with No. 6 Company of the Naval Battalion of the Australian Naval & Military Expeditionary Force, to destroy the main German wireless station in the area. At the outbreak of war, Col. Sir Samuel Augustus Pethebridge, believed to be the photographer or sender of some of these images, took command of the Australian North-West Pacific Expedition, raised to occupy German islands north of the equator. Before the expedition could sail, the British government decided to allow the North Pacific islands to be left in the hands of their Japanese occupiers. Pethebridge suggested that his unit, known as Tropical Force, might be used to relieve the expeditionary force led by Colonel W. Holmes which had captured German New Guinea in the first weeks of the war. This was accepted, and in January 1915, Pethebridge succeeded Holmes as administrator at Rabaul. In January 1917, he contracted malaria which forced his return to Australia, where he died a year later.
The photos contained in this collection show people and infrastructure of German New Guinea (Deutsch-Neuguinea) including the Bismark Archipelago (hotels, churches), Rabaul (wharf, naval headquarters, hospital, China Town, ship building yard), the Bita Paka wireless radio station at Kakabaul and the wireless station and at Morobe (along with the District Officer's residence and police quarters). The photos also feature Herbertshoe (naval signal post, hospital and German soldiers). There are also images of people (police, singsing, traditional headdress) and landscapes, including volcano Mt Mother, Mt Daughter, the beehive rock, plantations and a giant fig tree.
Sources:
Naval Historical Society of Australia, The Navy in New Guinea in 1914, http://www.navyhistory.org.au/the-navy-in-new-guinea-in-1914/
Australian Dictionary of Biography
Dusting, Ellestan Joyce