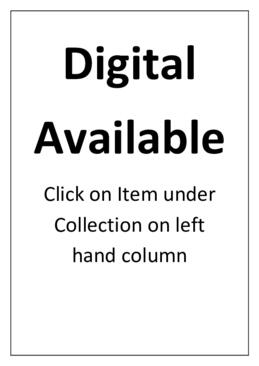 Solomon Islands Broadcasting Memorabilia
AU PMB DOC 544
Collection
1982-1984
The first music and voice transmitted by radio in the British Solomon Islands Protectorate (BSIP) occurred in 1923 through the Methodist Mission?s wireless station at Kokegolo in New Georgia. The station often presented choral and band recitals performed in local languages, primarily for the interest of passengers on passing ships which were equipped with wireless sets. However, actual broadcasting in the BSIP began in June, 1944 with radio station WVUQ based in Guadalcanal, and was followed a few months later by WVTJ based in Munda. Both stations were operated by the United States of America military as part of the Armed Forces Radio Service (AFRS) and were primarily sources of news and entertainment for American troops serving in the Pacific. Both stations were part of a grouping known as ?The Mosquito Network?.
In the years after World War II, a radio service was maintained by volunteers in Honiara, primarily for an English-speaking, licence fee-paying, expatriate audience. In 1952, the Solomon Islands Broadcasting Service was established as VQO, broadcasting news and music six days a week to local audiences in most parts of the British Solomon Islands Protectorate. By the mid-1950s, colonial administrators saw the important role radio was playing for local audiences and invested in programming (including Pijin content), staff, transmitters and new studios. The studios on Mendana Avenue, Honiara, opened in 1959. By the 1960s, SIBS was also providing school services and outside broadcasting of special events, putting a strain on the still new studio facilities. Studio and office upgrades were made in 1965.
In 1976, under the administration of Sir Peter Kenilorea, SIBS became a statutory body, and commenced operations as the Solomon Islands Broadcasting Corporation (SIBC) in 1977. In 1978 the Australian Government committed funds for the upgrade of studio and transmission facilities in Honiara, the establishment of a new regional station in Gizo and correspondents based in more remote parts of the country. Broadcasting House at Rove, Honiara opened on 7 August, 1982.
From 1980-1984, Martin Hadlow was the News/Programme Trainer, then Head of Development and Training at SIBC. During this time the service transitioned from a government broadcasting service to an independent public service broadcasting corporation. This transition meant new management (including a new Board), a complete revamp of programming and news structure, and the new studio building at Rove. Hadlow prepared this booklet for the opening of the studio and was involved with the preparation of the First Day Cover stamp set for the 20th Anniversary of the Asia-Pacific Broadcasting Union (ABU).
Hadlow, Martin