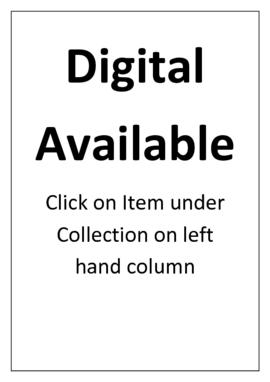 AU PMB DOC 543
Collection
1965-
The Marshall Islands Journal is the newspaper of the Marshall Islands. It began in 1966 and was known as:
1967-1969 – The Marshall Islands Journal
1970-1973 – Micronitor (starting in Dec 1973 [Vol 4 no. 46], changes title to Micronesian Independent)
1974- mid-1980 – Micronesian Independent
1980-2016 – The Marshall Islands Journal Some articles in this newspaper relate to other Pacific Islands as well as the Marshall Islands.
The newspaper was established by Joe Murphy and Mike Malone, two Irish-American expatriates who were in the Marshall Islands. [They claim to have started in 1970; the first three volumes from 1966-1969 appear to have been published by others].
The newspaper was published usually once a week, sometimes monthly, although some weeks it was not published and throughout the 1980s it was sometimes produced as regularly as 3 times per week when Dan Smith, a former Peace Corps Volunteer assisted.
The newspaper set up offices in Truk (Chuuk) and Ponape (Pohnpei) and Saipan. It appeared in other Trust Territory districts under the alias of Marianas Weekly or Ponape Sun. The newspaper simply made print runs using a different masthead.
Giff Johnson became the editor in 1984 and assumed day-to-day responsibility for the newspaper. Giff continues to work as the editor today in 2016.
Micronitor News and Printing Company