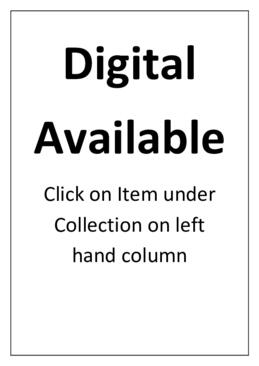 Diaries of Reverend Conrad Stallan
AU PMB MS 1428
Collection
1940-1946
Conrad George Stallan was born in Chatteris, England on 31 March, 1904, to parents Edward Stallan, a congregational minister, and Isobel Pratt (?). He was the sixth of seven children; his brother Donovan was killed in action during World War I. When the family moved to Hampshire, Conrad met Christina Cryle Brown (Chriss), whose father had a smallholding, growing fruit and vegetables and running delivery lorries. Conrad met Chriss, whom he would go on to marry, while working as a driver delivering fruit and vegetables overnight to Covent Garden.
In the 1920s, Stallan trained for the ministry at New College, Hackney in East London and Christina attended Stockwell Teachers' Training College. The couple married on 3 October, 1930 and within a week Stallan was ordained and the couple set sail for Samoa with the London Missionary Society (LMS) on 9 October. The couple had jointly decided to go to the Mission field, and they served in Samoa from 1931-1939. Their two sons, Donovan (1934) and Roger (1936) were born in Samoa. These were happy years for the family, but Rev. Stallan was after more challenging work.
Daughter Janet was born in October 1939 while the family was on leave in England. In March 1940, the family travelled across Canada before sailing to the island of Malekula in the New Hebrides Condominium. Supported by the John G Paton Mission Fund, Rev Stallan was based in Wintua, South West Bay. Several churches had already been established in the area before his arrival, but in nearby communities there had been some violent resistance to European contact and allegations of cannibalism.
Sons Donovan and Roger were sent to boarding school at Geelong College in Australia. Daughter Rachel was born in January 1944 in Vila hospital. Distressed at the thought of sending his young daughters to boarding school, Rev. Stallan requested leave for a possible 5 years, returning to the UK in 1946, collecting the sons from boarding school en route.
In the first diary, written by Rev. Stallan between 1940 – 1943 (though most entries were in 1941), he writes about his life and work in South West Bay. He comments extensively on sickness and death in the local community, including his own periods of illness. Both Rev. Stallan and daughter Janet suffered malaria during this time. Janet was treated by a visiting Missionary GP who administered life-saving quinine. Rev. Stallan had no formal medical training, but had worked as an apprentice chemist/pharmacist for an unknown period, and may have received some basic training for the mission field. He was often called upon for medical and dental help, including giving injections (known as 'stick medicine'), and daughter Janet recalls there was a room in the family home known as 'the surgery'. He also comments on school activities, agriculture, local customs and preparations for making contact with the Big Nambas; who had violently rebuffed previous European contact and missionaries were forbidden by Condominium authorities from approaching them (Garrett, 1997 p.75). Rev. Stallan also writes of visiting Tangoa, Tanna, Vila and Tongoa.
The second diary, dated 4 January 1945 – March 10 1946 includes loose correspondence and photographs, including images of Stallan, the mission house and Wintua School. He also writes about weather, health of self and others, building the copra drier, interactions with workers, school commentary, family matters, a visit by American soldiers (intelligence unit), working in the garden, inter-island travel, carbon monoxide incidents, visiting the US Army Malaria Control Unit, baptisms, christenings and ministry, problems with launches, marriage/exchange culture, malaria surveys/control and reflections on mission. Writing in different hand is possibly that of Chriss Stallan. Some writing is in language – probably the Ninde language of the Meun cultural district where Stallan was located.
Stallan, Conrad George (1904-1980)