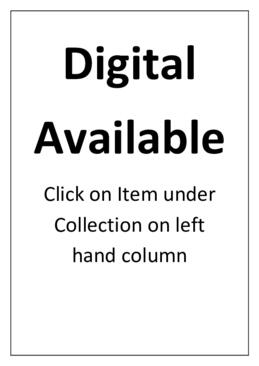 A Paradise of the Gods. Writings and Drawings of Handley Bathurst Sterndale.
AU PMB MS 1442
Collection
1870-1871
'A Paradise of the Gods. Writings and Drawings of Handley Bathurst Sterndale.' is an unpublished digital edition edited by J.J. Overell. In 1870, Handley Bathurst Sterndale worked as a surveyor on the island of Upolu, Samoa, for the German trading company Goddefroy & Sohn. In this capacity, he made an expedition across Upolu, making notes and sketches about the journey as he went. In 1871, on Motu Kotawa on the islet of Pukapuka atoll in the Cook Islands, he worked these notes into the manuscript 'Upolu; or, A Paradise of the Gods', and worked his sketches into finished drawings. Some accounts are not his first hand observations and others are demonstrably wrong. Sterndale sought to have the manuscript published, but was unsuccessful in finding a publisher before his death in 1878. After his death, it was listed in a catalogue among the publications of Sampson Low, Marston, Searle and Rivington of London, but the manuscript never made it to print.
The original notebooks have since been lost, but the surviving manuscript and drawings have been passed down to Sterndale's descendants. This edition brings together edited excerpts from Sterndale's original manuscript and is illustrated with his original drawings, which were digitised by photographer Rod Howe. It also includes a detailed introduction by editor J.J. Overell, and contextual chapters on the geology of Upolu, a chronology of Sterndale's life and detailed appendices, including a complete transcript of the original manuscript.
Subjects covered by Sterndale include beachcombers, Samoan cultural beliefs and practices, civil conflict, diet, agriculture, wildlife, disease - amongst others. In addition to Upolu, Sterndale writes about Levuka in Fiji and Easter Island or Rapa Nui.
Sterndale, Handley Bathurst