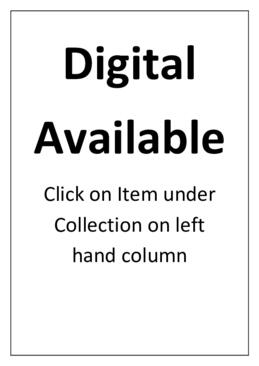 AU PMB PHOTO 69
Collection
2007
PMBPhoto 69 is a collection of 152 photographs of Vanuatu subjects and one poster. Jan Gammage took the photos between 29 June and 22 July 2007 when on a holiday with friends, David and Beryl Gowty, and also collected the poster. The photos are of people and places on the islands of Efate, Malekula, Ambrym, Espiritu Santo, and Tanna and are complemented by the photos in PMBPhoto102 taken by Bill Gammage.
Subjects in and around Port Vila include the waterfront, the womens' handcraft market, and the food market. At the Vanuatu National Museum, a demonstration of the art of sandroing [sand drawing] by Edgar Hinge was photographed.
South Malekula subjects include Lakatoro, its shops and the Cultural Centre. At Lamap, the Tiano family made us welcome. Levi's Store, kava trading, the hospital, ruins of a French convent, slit gongs and carved ferns were subjects. On the Maskelyne Islands, subjects include the local string band, pigs, beach and a starfish on the reef.
At Craig Cove on the west coast of Ambrym and Dip Cove, subjects include a cargo boat unloading, the Lake Fanteng Conservation Area, megapods, hot springs, rock peckings and a men's ceremonial site.
On Espiritu Santo, subjects include Port Olry, Lonnoc, Vatthe Conservation Area, Matantas near Big Bay, Luganville and surrounds, a Seventh Day Adventist baptism, and real estate advertising.
On Tanna, subjects include White Beach, and at Lenakel the shops and the market, Yasur volcano, Manuapen, and Port Resolution.
The educational poster deals with environment and endangered species protection.
Gammage, Jan