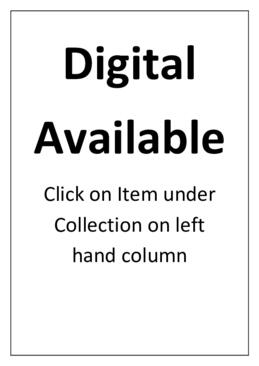 Miscellaneous papers - letters, notebooks, articles
AU PMB MS 23
Coleção
1878 - 1929
James Lyle Young (1849-1929) was born in Londonderry, Ireland, and went to Australia with his parents in the mid-1850's. After working in Australia as a station hand, Young, in 1870, went to Fiji where he was associated with a cotton-planting venture at Taveuni. In 1875, he left Fiji on a trading voyage to Samoa, and from May, 1876, to October, 1881, he worked as a trader in the Marshall, Mariana and Caroline Islands. In 1882, Young went to Tahiti to become manager of the Papeete trading store of Andrew Crawford & Co., of San Francisco. In 1888, he went into business in Tahiti on his own account. He was closely associated with the Pacific Islands for the rest of his life, as managing director of S.R. Maxwell & Co., of Tahiti, and owner of Henderson and Macfarlane Ltd., of Auckland. He became recognised as an authority on the life and culture of the region.
Letters, notebooks, memoranda, articles, etc. dealing with Young's career and interests from 1878 to the year of his death. Includes a letter to the Sydney Morning Herald on 'The Trouble in Samoa' (31/3/1899), a paper on German expansion in the Pacific (1908), correspondence on the Pitcairn Islanders between Young and the British Consulate in Tahiti (1911-13) and an account by Young of his family's history and his own career (1919, c.1924). Some letters written in Micronesia as well as materials from French Polynesia. A full list of other items in the Bureau's newsletter Pambu, Dec. 1968:5, p.12 and Jan. 1969:6, pp.10-11. See also PMB 21 and 22.
See Finding aids for details.
Young, James Lyle