International Women's Day 2023: Professor Helen Sullivan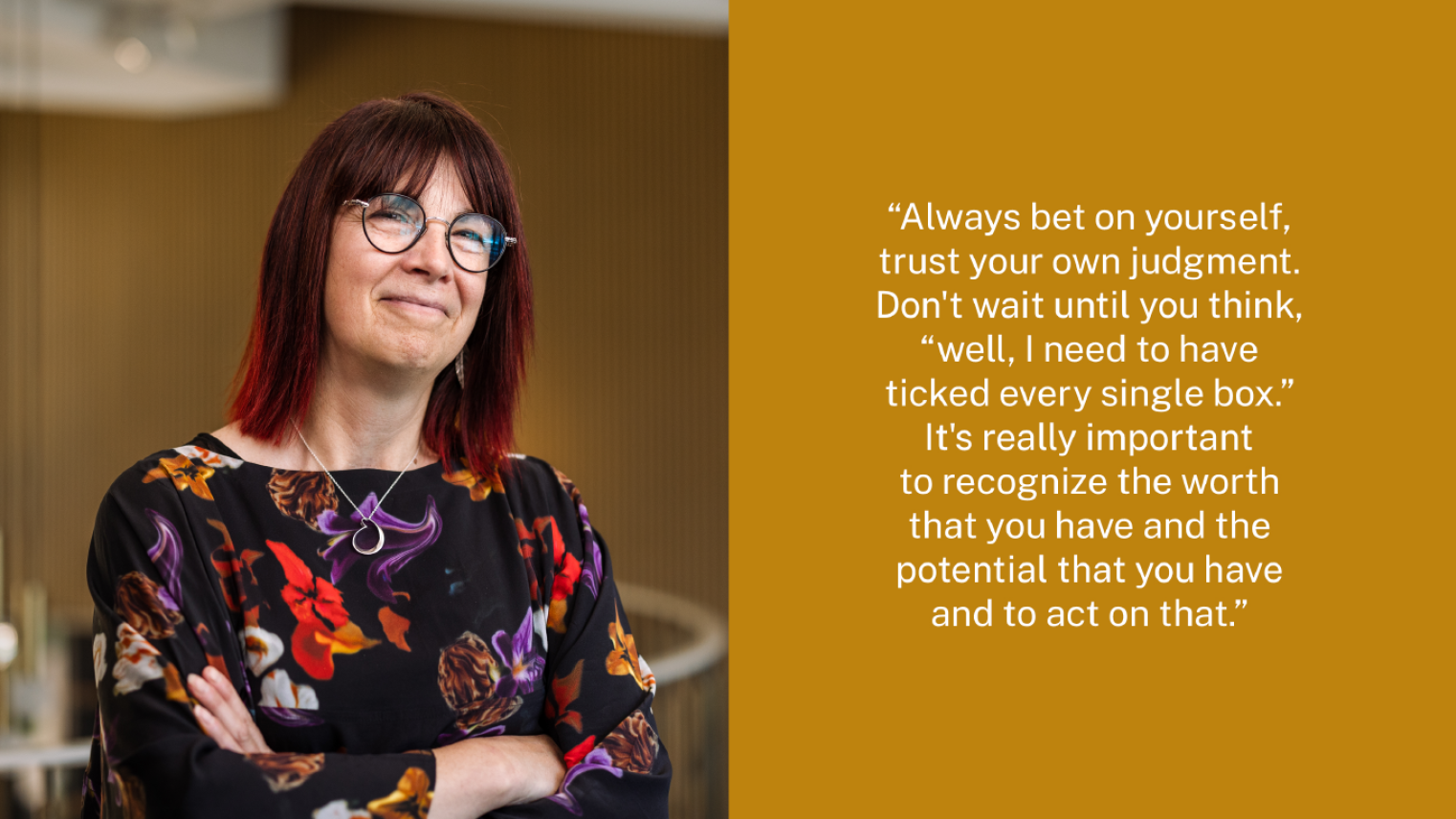 ANU College of Asia and the Pacific's Dean, Professor Helen Sullivan's journey into academia was unplanned. Upon graduating from university, Helen's ambition was to work in the public sector and positively impact society. However, her career trajectory took an exciting turn when she became involved in a collaboration between a local government organisation and a university.
In this interview, Professor Sullivan shares her journey as a woman in academia and some lessons she has learned throughout her career.
What inspired you to pursue a career in academia and how did you get started?  
I was deeply committed to social justice and believed in the government's ability to effect positive change. However, fate intervened and I found myself collaborating on a project between a local government organisation and a university. It was through this collaboration that I discovered the rich and diverse opportunities within academia that aligned with my passions and goals. I realised that I could still pursue the kind of work that I was interested in, but from within an academic institution. This unexpected turn of events opened up a world of possibilities and ultimately led me to where I am today.
What are some of the most exciting research projects you have worked on and what impact do you hope they will have on society?
Throughout my career, my focus has been on grappling with complex public policy issues and finding ways to make a positive impact. Despite our best efforts as policymakers, there are certain challenges that seem intractable and persist over time.
One of the highlights of my career was my early work on a project in a multicultural and multiracial local government in the UK. The aim of the project was to deliver services to disadvantaged areas while also supporting the populations living there. I spent a significant amount of time on the ground with the communities, public sector personnel, politicians, and government officials, monitoring the project's progress over three years. This experience influenced my future work as an academic, leading me to ask how to empower citizens who feel that the system does not work for them. Whether it is due to racism, misogyny, or general indifference, some systems fail to work for specific communities. How can we help these communities express their voices in an effective manner, and how can we organise the public service system to intervene more effectively? These questions led me to develop a lifelong interest in collaboration, exploring new ways for people, governments, private sector entities, and non-profit organisations to collaborate to tackle specific issues or questions.
These experiences also had a positive impact, as my work contributed to the development of what is now known as place-based interventions. While my efforts did not bring about all the changes I had hoped for, it was an engaging and rewarding way of conducting research. Additionally, I had the opportunity to collaborate with policymakers who were receptive to my ideas, which is not always the case.
What are some of the most important lessons you've learned through your career and how have they helped you to succeed as a woman in academia?
One of the most important is the need for honesty with oneself and the organisation. For a long time, I believed that disclosing my chronic health condition would be a sign of weakness and could hinder my performance. However, I now realise that this was not the case. As Dean, I make it a point to talk openly about my health challenges and encourage others to do the same. We must recognise that our well-being is a crucial aspect of our work.
Working in a diverse and passionate community, I have come to appreciate the contributions of academics, professional staff, and technical staff. Each member brings unique skills and knowledge, which collectively enhance the student experience. As such, the third lesson I have learned is that to provide the best education for our students, we must value and support each other's contributions.
What advice do you have for young women who are interested in pursuing a career in academia?
If you're a young woman considering a career in academia, my advice would be to absolutely pursue it. Although it can be a challenging path, it's also an incredibly important time to be an academic, as the world needs individuals who can approach problems from fresh, insightful perspectives.
As the Dean of this extraordinary college, I have been struck by how many people describe themselves as "non-traditional academics" when discussing their path to their current roles. What's particularly interesting is that this happens so frequently that I now emphasise the fact that there are multiple ways to enter this career when speaking to others. Our college's strategic plan reflects this by aiming to support and address the various ways in which people come to our institution, and finding suitable pathways for them to reach their full potential. The important thing is that if you have a desire to advance knowledge and make a difference in the world, there are numerous ways to achieve those goals within academia.
For women, my advice would be to learn to say "no" when necessary. This isn't to say you should be a bad colleague, but rather to recognise when you need to balance your workload. Trust your own judgment and don't wait until you've ticked every box to pursue a role you are interested in. Recognise your worth and potential, and act on it.
I was fortunate to have several senior women as mentors who were great scholars, critical friends, and offered sound advice. It's helpful to have people in your academic life who can guide you in the right direction while also valuing your unique contributions.